A message from the president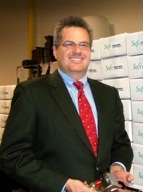 Q'STRAINT announces the acquisition of Safe Haven, a prominent wheelchair securement industry provider.

Prior to the acquisition, Safe Haven operated as a division of New Haven, the nation's premiere manufacturer... READ MORE
TESTED PRODUCTS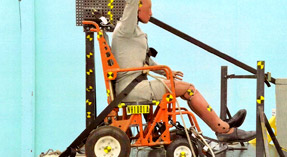 Safe Haven wheelchair securement and occupant restraints meet the requirements of FMVSS 209 & 302. READ MORE
CONTACT US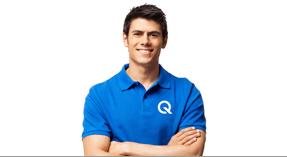 NEED HELP? CONTACT US
Wheelchair securement straps and occupant restraints
Wheelchair Securement Straps & Tie Downs Wheelchair securement straps are available in many styles to fit your particular requirements. Floor Lock™ and Manual style straps provide an economical means of securing the wheelchair in place. Tieback style provides an integral ring for secure attachment and additional attachment points for lap and shoulder belts.

Manual and Tieback styles are available for steel 11 Gg. A-track and aluminum aircraft style L-Track floor anchorage. There are many wheelchair attachment point fittings to meet your particular needs.

Retractable style tiedowns offer ease in installation, removal and storing. They feature The patented Safe Haven Safe Hook design.


Lap and Shoulder belts
Safe Haven offers a wide variety of lap belts and shoulder belts to fit your application. Shoulder belts are available with bolt on wall mounting hardware, or full retractable style. Seat belt extenders can be made to fit your application.
Floor Anchorage
Floor Anchorage is available in steel 11 Gg. A-track style, Aluminum aircraft styleL-track style, Oval one point securement, and solo fitting for retractable tie-downs.
Aluminum aircraft style L-track anchorage can be cut, drilled, anodized or powder coated to meet you specific requirements.
Wheelchair accessories
Accessories such as the patented "Secure Loop", the Safe Haven "Buckle Mast", Pillow straps, and web cutters are available from Safe Haven. Michale Porter, Sales Representative
[email protected]